Peak Performance, Rendezvous With Destiny, And A Lullaby In The Action
Diplomacy is a combination of persuasiveness and deference to protocol. TV interviewer David Frost once said, "Diplomacy, n. is the art of letting somebody else have your way." That's a pretty convincing definition from someone who deftly interviewed everyone from musicians to world leaders to famous poets. And speaking of famous poets, another Frost (this one named Robert) took the more deferential approach when he said, "A diplomat is a man who always remembers a woman's birthday but never remembers her age." Just so. In situations like that, discretion is certainly the better part of valor…especially if he ends up having his way with her. Now that we've defined the terms, and in keeping with an impromptu Robert Frost poetry theme, allow us to wax poetic about our latest diplomatic breakthroughs.
---


Whose Words These Are I Think I Know
Roy Peak is a singer-songwriter, recording studio owner, music reviewer and well-known fixture in the Jacksonville, FL music scene who has "played electric bass in more bands than he cares to remember for more years than he can remember." He recently conducted an interview with Gunboat Smith, who regaled Roy with potentially accurate inside information about The Gunboat Diplomats, the songwriting method of composing tunes while speeding through rush hour interstate traffic, our penchant for mixing, blending and bending musical genres to within an inch of their life, and various other off-the-wall trivia. Roy referred to "Fine State Of Affairs" as a "fun romp through varying song styles," which generously summarizes the intent of the whole endeavor. So, if you're fascinated by references to obscure one-hit wonders, casual asides about Leonard Bernstein, musical diversity on the old AM radio Top 40 stations, the Dr. Frankenstein formula of piecing together a song by cannibalizing parts from other tunes, and the likely origin of the love song among prehistoric hominid tribes, then this is the interview you've been waiting for all these years. And our boy Gunboat Smith managed to say it all while maintaining plausible deniability. Now THAT'S some expert diplomacy!
---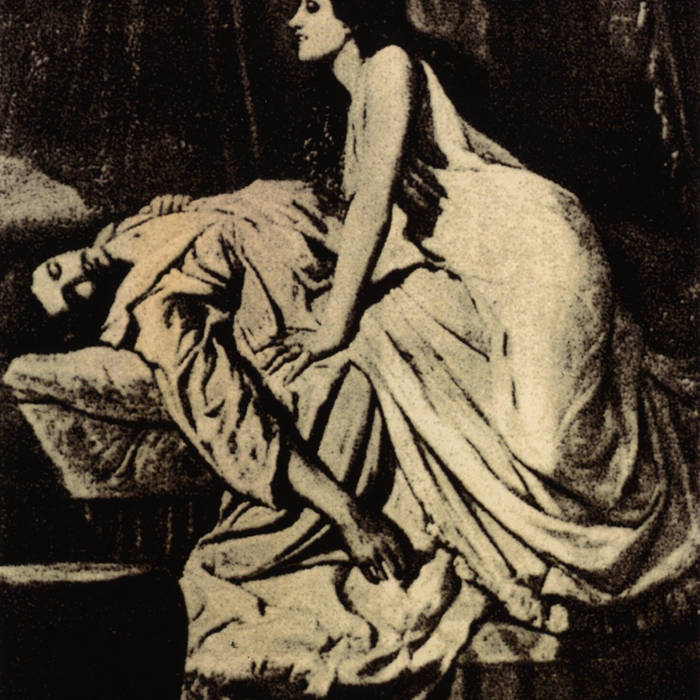 The Words Are Lovely, Dark and Deep
Roy is a fellow Bandcamper, so we want to apply some friendly diplomatic pressure and urge you to check out his album "All Is Well." It's a "punkish folk-rock tromp through twelve songs about love, death, and birds." Indeed it is, and so much more. Roy delivers his songs with a world-weary, rough-around-the-edges sincerity reminiscent of the great Steve Earle. Not long ago we observed that a song with a dark theme but an upbeat melody is very intriguing. The title song of Roy's record combines that dichotomy in some bleak-but-wry lyrics, which alternate between bluesy ("at night I put my head to rest, not sure how much strength I have left") to cleverly amusing ("but I know all is well, cuz I might die before I wake and not have to face another day"). That's a pretty neat balancing trick. And the way the group harmony surrounds the ironic repeated title phrase during the fade-out is sublime, so "All Is Well" literally ends well. Go give it and the other songs on the record a listen.
---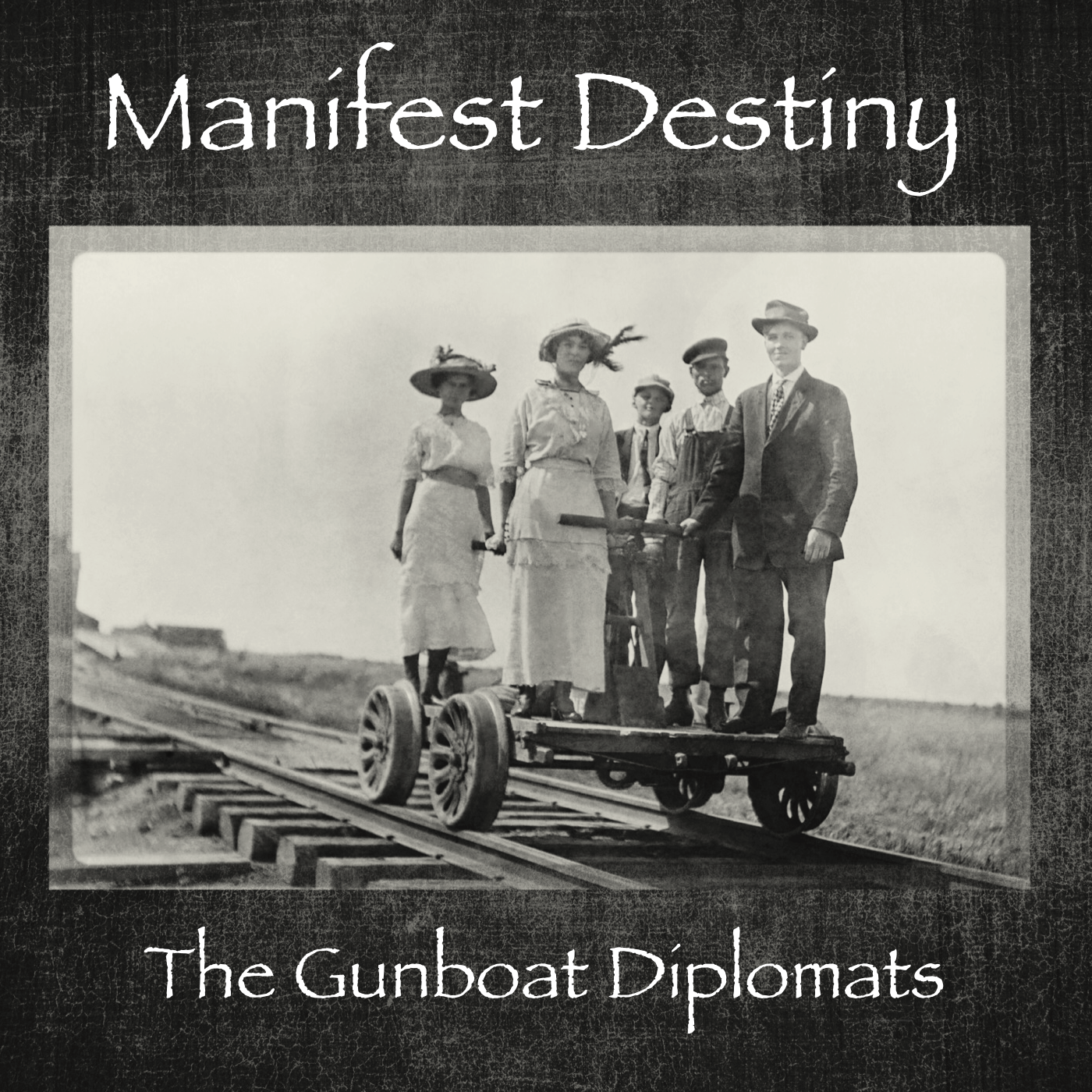 But I Have Promises Promises To Keep
During the interview, Roy asked when listeners will hear some new GBD music. We've been foolishly promising to put out a couple of new songs as part of our latest project called "Manifest Destiny" for several weeks, but thus far to no avail. As the thoroughly 80s band Naked Eyes put it, "Promises promises, you knew you'd never keep." Actually, we genuinely thought that our new folk song and country tune would have both been foisted upon an unsuspecting world by now. So Naked Eyes did not quite get at the naked truth. But we have certainly over-promised and under-delivered due to various unavoidable delays. As former British Prime Minister Harold MacMillan supposedly said when he was asked what might knock government plans off course, "Events, dear boy, events." In any event, the two new songs are getting the finishing touches prior to a fashionably late release. In the meantime, we've updated some social media graphics here, on Bandcamp, and on Facebook in anticipation of the gala debut. And when will that be? Perhaps Dionne Warwick said it best in a Bacharach/David Broadway hit, "I'm all through with promises, promises now." We can only say, in that coy and evasive way we have, "Very soon." But we're not making any promises…we promise.
---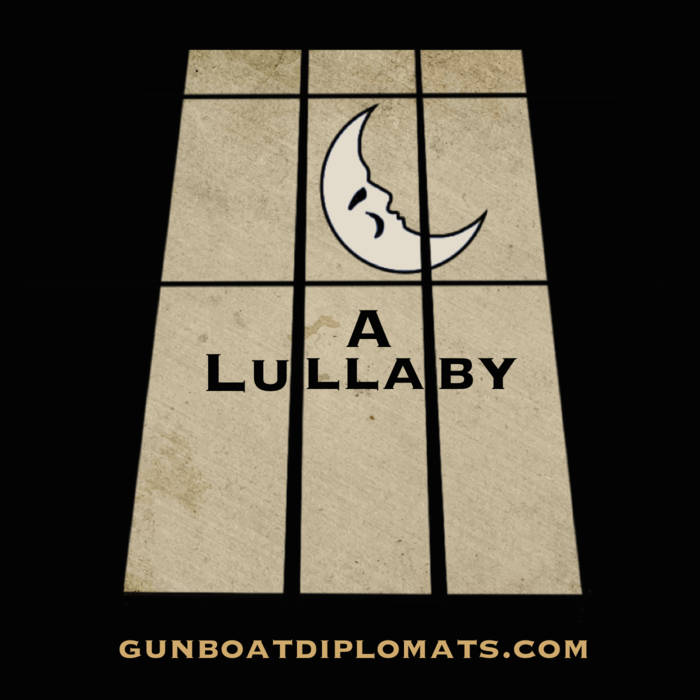 And Miles To Go Before I Sleep Like A Baby
In the interview with Roy, Gunboat Smith mentioned that we were informed of one listener who cried when she heard our song "A Lullaby," presumably because it's so touching and not because it was a particularly odious experience. Now, a lullaby might seem like an odd choice as the closing number on a pop rock record. Thematically, however, it actually fits right into a record full of "songs for lonely hearts, obsessive lovers and hopeless romantics," for what greater love than a mother for her child? But stylistically, it's a fairly uncommon genre to hear in popular music that is not aimed specifically at colicky infants. Not too long ago, while humbly responding to Opinion-Nation's comments that our record "Fine State Of Affairs" is an eclectic "breath of fresh air," we pointed out that a record with "something for everyone" can be a double-edged sword. If you serve a twelve course meal, there will certainly be the occasional guest who disapproves of the pate' or the sherbet. And the same holds true for a twelve song record offering multiple and disparate musical genres. But before casually dismissing tender lullabies as mere treacle, we should remember that the song form comes from a long tradition that continues in popular culture to this day, from Betty Carter's jazz rendition of the 1765 English nursery rhyme "Rock-A-Bye Baby" to Jewels' version of Brahms' 1869 "Lullaby" and all the way through to originals by John Lennon and Billy Joel. Attempting to continue that fine tradition is a noble endeavor in our book…or, it would be if we actually owned a book. And even though our version of a lullaby is mom tested and kid approved, perhaps it could have an even wider appeal as a brief, soothing sojourn from the pressures of the day…even for a listener who isn't a fussy child or a bleary-eyed insomniac. The song's relaxing properties certainly have fewer side effects than Valium or Quaaludes, so it's got that going for it. But if slow gospel lullabies aren't your bag, maybe something a little more upbeat and baroque will be your cup of tea. Listen to fellow Bandcamper Scarlett Deering's "artsy emo rock indie pop" song "A Lullaby." We think you'll like it.
---
Well, that brings our efforts to wax poetic to a high finish. We aren't particularly "well-versed" in poetry, but we do know that all of them – from short, intimate offerings by Robert Frost to sweeping, epic sagas by Homer – must eventually come to an end. Thanks to Roy Peak for the opportunity to talk about songwriting and Scarlett Deering for composing such a cool track. Contact GBD to share your lucid comments about music, expound upon the beauty of one-hit wonders, or to tell us that our gibbering blather is all pseudo-intellectual gobbledygook. And as always, thanks to all the folks out there in the land of the inter-webs for listening to, liking and sharing our music. Until next time, smooth sailing!