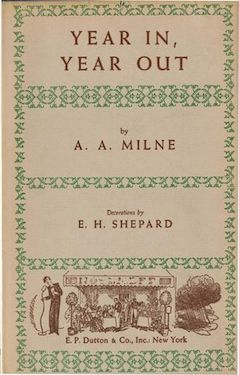 Time, once again, to look back at the past year's ebbs and flows, ins and outs, and ups and downs…not to mention the perils and pitfalls, the sturm and drang, or the song and dance.
As 2018 gave way to 2019, GBD continued to execute its bold strategy of globe-spanning yet anemic musical force projection. Throughout the year, the streaming volume of our music on platforms like Spotify, Apple Music, Deezer, etc remained an inch deep across the planet. In addition to loyal listeners in the English-speaking world and Western Europe, 2019 saw our sphere of influence expand into myriad exotic locations, including Israel, Japan, Chile, Mexico, South Africa, the Dominican Republic, the Czech Republic, Poland, Brazil, India, Turkey, and Malaysia. Our musical plans for global domination inch forward, but fear not; we will establish a benevolent hegemony while maintaining our universal anonymity.
Right at the beginning of the year, the film industry took license with our artistic license. The M. Night Shayamalan superhero sci-fi thriller "Glass" was released 18 January, with our raucous rockabilly raver "Crazy About You" cleverly hidden as background ambience in one scene early in the movie. It was the top-grossing film in theaters for several weeks and has since become available on HBO broadcasts, DVD, and various streaming outlets. It was a pleasant surprise to get the song licensed in a major motion picture while remaining utterly incognito. Still, it did educate us on some of the diplomatic protocols of music licensing. And our rockabilly number ended up on a number of Glass-related YouTube playlists (here, here, here, and here, for example), so the sub-fractions of a penny are rolling in, baby. Cha-ching!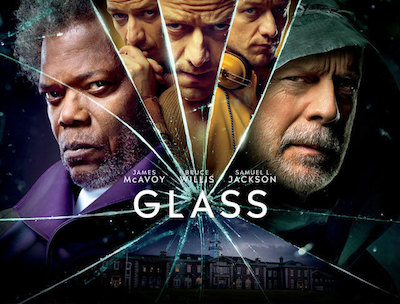 At mid-year we released a new addition to out "Manifest Destiny" project, the rocking nirvana of Americana arcana "Judgment Road," a song that invited comparisons to Bruce Springsteen, the Waco Brothers and Chuck Prophet. And it nearly attained the unattainable status of "profound pop," which got the song added to Middle Tennessee Music/Indie Music Discovery's "Top Folk/Roots/Blues/Country Picks (Indie Music Spotlight)" and, briefly, to QCIndie.com's "What's New On The Q" Spotify playlists. As is our wont, we offered an obviously overwrought overview of songs that use judgment as a theme here, delving into everything from French existential philosophy and Biblical revelations to the dreaded view of end times among classical composers and the heretofore unknown debate about the presence of blaring trumpets in paradise. But that sort of scattershot pseudo-intellectualism is only interesting to a vanishingly small audience, so here's a few quick, random listener comments about "Judgment Road," several of which are authentic.
"My favorite of your oeuvre." – Tom
"…expertly twines lyrics with musical notes to produce a work of art that speaks to every human soul." – Kay
"Amazing track, awesome vibe." – Isaac
"This song should have a more accurately descriptive name. Did you consider Jackass Road?" – Indie Beacon Magazine
In October, Indie Art South included our dark, bastardized bossa nova of guilty regret "Original Sin" in its eclectic list of ten creepy and quirky tunes for Halloween. And for what it's worth, we almost finished production on a horrifying Halloween song in time to release it for All Hallows' Eve, but events conspired against us. However, we will foist a Halloween dirge and a groovy Thanksgiving song onto an unsuspecting public on October and November respectively…a momentous double-whammy that promises to attract worldwide indifference.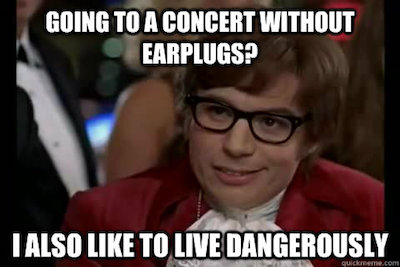 Over the course of the annum, our Diplomatic Bureau Of Cultural Affairs attended concerts by such legendary luminaries as Billy Joel, Fastball, 10,000 Maniacs, The Zac Brown Band, Elvis Costello, and Dwight Yoakam. That list spans the gamut from a New York rock balladeer, to Austin powerpop (or Austin Powers pop), to 80s college rock, to modern country, to New Wave, to the Bakersfield sound. By the way, our little song shop strives to record songs in such diverse genres. That's why our repertoire is a schizophrenic hodge-podge of everything from gospel lullabies to Righteous Brothers tributes. There's something for everyone to hate! It's all part of our artistic vision…our aesthetic inspiration…our creative ethos…where was I even going with this?…
Anyway, our little song shop down here in Jacksonville Beach also ended up on a few Jacksonville-flavored Spotify playlists. "Crazy About You" and our blistering barrage of Bakersfield bombast "I'm Not Going Back To Jacksonville" both appear on "The Sound of Jacksonville Indie." "I'm Not Going Back To Jacksonville" also made it onto Roy Peak's "Dream Walkers, A Jacksonville Plus More Playlist" while our gospel-tinged tune "A Lullaby" appeared on his "Jax Acoolstic" playlist. We're pleased to see so many local and regional acts curated and compiled into these eclectic playlists.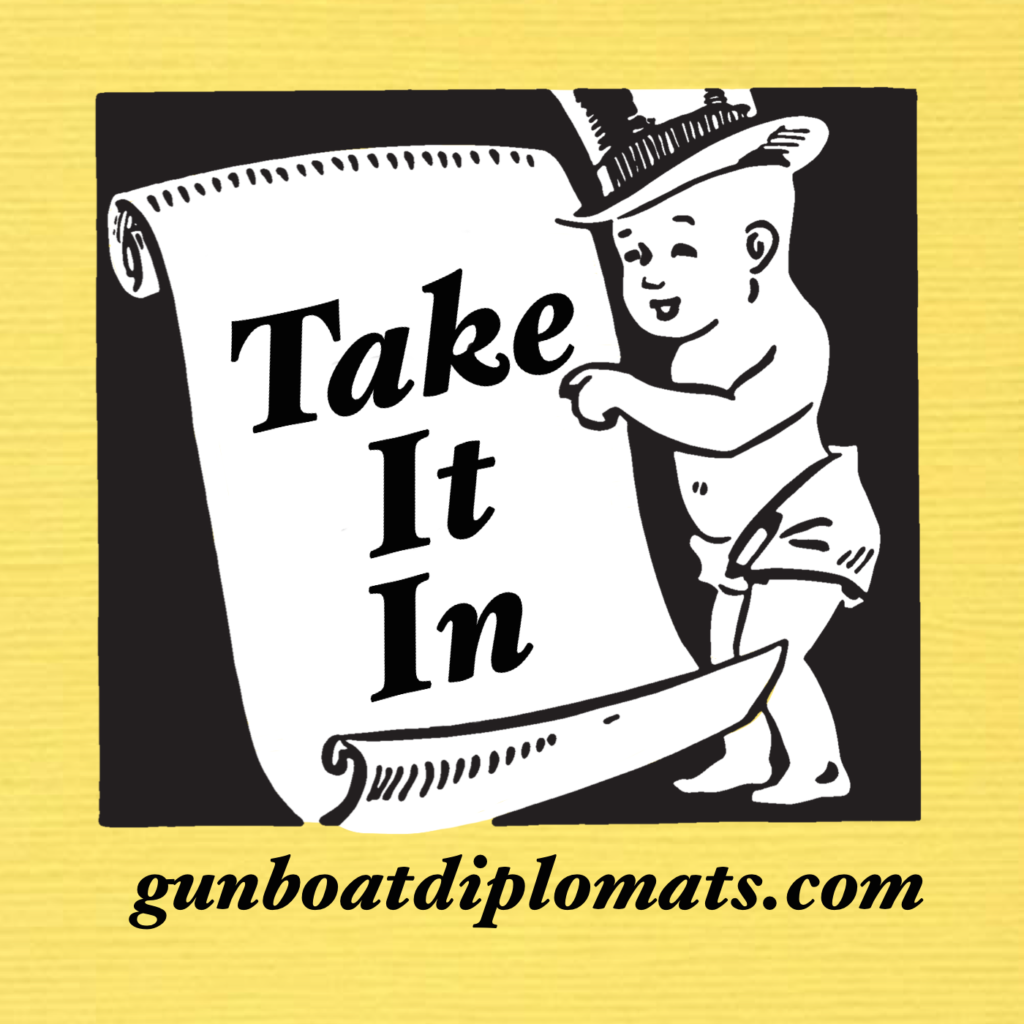 On the last day of November, we released our inescapably jubilant bubblegum New Year's song "Take It In" as the lead-off tune on our "A Song For All Seasons" project. As we recently discussed, there are a few New Year's Eve songs and a glut of Christmas carols during the holidays, but the market on actual New Year's Day songs seems to be wide open. This excruciatingly easygoing little ditty was described as "a call for hope," earned GBD an Artist of the Month spot on Retrosounds Radio, (including a snippet of our preposterous promotional bio: "They are the best-kept secret on the indie scene, and will be for the foreseeable future"), garnered favorable mention on The Vintage Music Blog, was featured on Big Blend Radio, and ear-wormed its way onto the "What's New on the Q" Spotify playlist. Now, can you guess which of the following listener comments is a complete and utter fabrication?
"This song reminds me of the Monkees. I can picture Davy Jones singing it." – Ken
"…it has a real ELO feel to it." – Kim
"I danced around the room as soon as I heard it." – Susan
"I took it in, alright. And then I took it out…to the trash." – Pope Francis
And as the end of the year rolled around, we found "Original Sin" and "I'm Not Going Back To Jacksonville" among Field of Nightmare Radio's Top Ten Requested Songs Of 2019 and "Judgment Road" in Chasing The Essential's Best Stuff Of 2019 and Bandwagon Network Radio's Top 100 of 2019. Very cool!
But the time for amplifying and distorting our daring feats of yesteryear has passed, so we must now set our sights on the many glorious accomplishments that we will soon be wildly exaggerating about. As always, we welcome your thoughts, so lavish us with laudatory laurels and/or vilify us with vicious vitriol here. Thanks to all the loyal listeners, creative collaborators, and brilliant broadcasters who support indie music in general and GBD in particular. We hope you'll come along for the ride as we set sail for new horizons!