Worldwide Diplomatic Initiative
We bring you tales of musical adventure from hither and yon.



Euterpia Radio, a French-Swiss show from the Bordeaux region of France, played our power pop number "She Said" during episode 83. Like the region's most famous export, Euterpia Radio produces a fine blend of rich music. I'm not sure of the exact origins of the show's title, but it sounds like a portmanteau between Europe, the actual continent, and Utopia, the fictional land invented by Sir Thomas More (as opposed to Todd Rundgren's band of the same name). In that fabled land, the Utopians gathered for dinner at the sound of a trumpet call and listened to music in pleasant communal gardens, which is good work, if you can get it. Not to be too formal, but consider this your trumpet call to visit Euterpia, where you can hear an intoxicating melange of musical styles, such our fellow Floridians, The Krickets, and the haunting southern/Celtic sound of "Spanish Moss Sirens."

---

Meanwhile, over in Gothenburg, Sweden, The Ice Cream Man Power Pop and More show was spinning our "Four Tops meet The Foundations" tune, "She Made A Move On My Heart." We're hoping that it appeals to that narrow niche audience that gets really excited about Motown references to the game of chess.
We're always happy to hear from listeners, and we got a bit of feedback about this song on Facebook. Tom from Florida described it as, "Classic whiteboy Motown. Very, very catchy. This has 1966 written all over it." Much obliged, Tom. Come to think of it, at first glance, "classic Motown" and "whiteboy" would seem to be somewhat contradictory terms, the magnificence of the band Rare Earth notwithstanding. But it's technically accurate and it does have a ring to it, doesn't it? And so we're proud to continue the tradition of this aptly named sub-genre. Also, Michael was kind enough to inform us that they were enjoying it in Hong Kong on Radio Lantau, which broadcasts from lovely Lantau Island. The convivial host referred to our sound as "fantastic" and "eclectic," which is also a pretty fair description of his show, as it is known for playing power pop, mod, punk, Northern soul, ska, surf, 60s garage, indie, new wave and classics from Mel Torme to Clyde McPhatter. Needless to say, the Ice Cream Man features healthy dollops of great indie artists, such as fellow BandCamper Nick Frater and his tasty pop treat, "In This Room."

---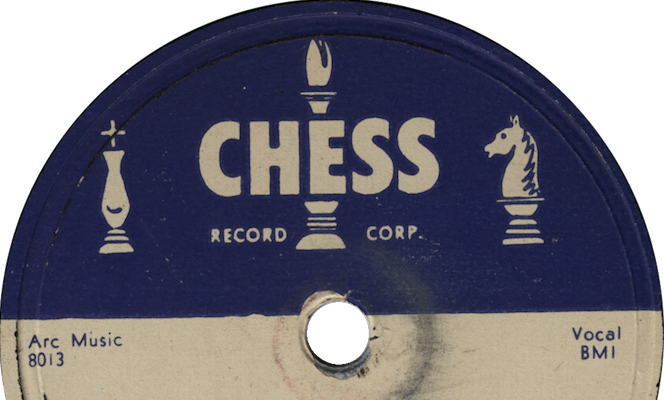 Speaking of chess, how many pop songs have used chess as a musical device? There can be a lot of clever maneuvering in human relations, and that's what makes the plotting and strategy of chess such a great metaphor. Many pop songs make a quick, passing reference to the game of kings, usually with lines about being used as a lowly pawn caught in the machinations of some larger scheme. "She Made A Move On My Heart" actually beats you over the head with chess allusions by naming every piece on the board, but that's uncommon. Relatively few tunes are teeming with chess terms from beginning to end. One notable exception is the songs from the musical Chess, which were composed by ABBA's Benny and Bjorn with Tim Rice providing the lyrics. The plot involves a Cold War chess match between two grandmasters who vie for the same girl, so a good portion of the numbers directly reference the game, including the world-wide hit "One Night In Bangkok." That West End smash hit was inspired by the big US vs. Soviet Union Bobby Fischer – Boris Spassky match in Reykjavík, Iceland. (Yes, yes, following an international chess match may sound like a lame way to spend the afternoon now, but it was a sensation at the time.) Oddly enough, Fischer, the brilliant but eccentric 1972 world champion and eventual recluse, is a somewhat popular musical subject. He's been immortalized in an experimental pop song by Hobart, Australia's Unfolding Vostoks called "Bobby Fischer Trees" and, from New York state, Mike Ellison's twangy "The Ballad of Bobby Fischer." So, the score for most Bobby Fischer songs is tied: Australia 1, US 1. Who's going to pull ahead? Well, despite the fact that the champ was born in Chicago, Sydney's Lazy Susan brings home the win with their 2001 track, "Bobby Fischer."

For the record, our own chess song is not about Mr. Fischer, but we hope you enjoy it anyway.
---


Before leaving the land down under, here's a friendly reminder to explore Ralphy's Music of the World out of Melbourne, which plays everything from country to rock and pop to metal…and there's probably some country/rock-pop/metal songs in the mix, too. RMOTW is on a myriad of stations all over the planet, so it's easy to tune in and catch bands like England's Loosehounds playing their song with the undeniable title, "Don't Give A Monkey A Gun."

This Monday, Episode 126 of RMOTW will include a selection from "Fine State Of Affairs," which you may have heard is available on BandCamp at a very reasonable rate of "Pay What You Want"…so these babies are priced to move!
---
Well, that concludes our whirlwind, multi-continental musical tour. Thanks to the stations that spin our songs and to all of you for joining us, saying hello here and on Facebook, and listening to the tunes.