The Year of Living Deliriously
The Year Of Living Deliriously
As 2017 recedes and slowly fades into the mists of time, it is fitting to reflect on the bygone months to prepare us for what lies ahead. Herein, a sweeping chronicle of momentous events, pivotal moments, and picayune trivialities from the year that was.
---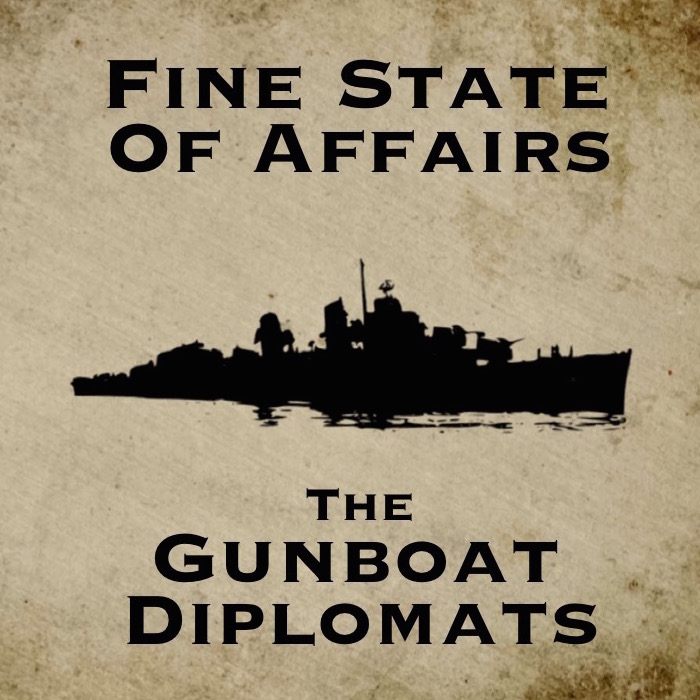 The Love Songs Of Alfred E. Neuman (With Apologies To T.S. Eliot)
GBD released "Fine State Of Affairs," twelve "songs for lonely hearts, obsessive lovers and hopeless romantics," in March 2017 to immediate and overwhelming critical indifference. Undaunted, we spread the Gunboat gospel of diverse pop sounds to radio stations and blogs that might offer exposure. By way of introduction, we provided a completely ludicrous bio that was both counterintuitive and counter-productive:
"The Gunboat Diplomats have a quirky pop rock sound that has been compared to such diverse artists as Elvis Costello, Portishead, The Righteous Brothers and a younger, more handsome version of The Gunboat Diplomats, just to name a few. When they are not recording at Zoe Tribe Studios, the Gunboat Diplomats enjoy ironic detachment, being diplomatic, and writing short biographies about themselves."
Okay, here's a valuable lesson. For the most part, blogs aren't necessarily looking for retro-flavored "Harry Belafonte meets Herb Alpert and the Tijuana Brass" novelty songs, Righteous Brothers tributes, or gospel lullabies. Who knew!? However, we did manage to garner a couple of write-ups, possibly due to our enthralling biography. One critique of the record commented that some of the songs were "worthy." No, wait, that's not correct. Actually, they said it was "just cringe-worthy. It's good to know that our powerful compositions moved them. On the other hand, Frank at Opinion Nation apparently managed to avoid any unpleasant cringing, so we considered that to be a step in the right direction. In fact, he used phrases such as "catchy," "breath of fresh air," "refreshing," and "something a little different," which we genuinely appreciated very much. (Thanks, Frank!) And that, ladies and gentlemen, was the extent of feedback we received from blogs. So we ended up batting .500, which is actually pretty impressive if you're a big league ball player and better than the approval ratings of most politicians.
Frank also mentioned that different songs on the record reminded him of Tom Waits, Tori Amos, Evanescence, Elvis Costello and Barenaked Ladies. That's quite an impressive gallery of references. In fact, over the past year, we've also been compared to such diverse luminaries as Meatloaf, Duran Duran, Roy Orbison, Brian Setzer, a male version of The Bangles, The Beatles, Elvis Presley, The Cure, Echo and the Bunnymen, XTC, The Rolling Stones, Bruce Springsteen, Eddy Grant, Jerry Lee Lewis, ELO, and The Zombies. We've heard of having multiple personalities, but this is ridiculous. And we're quite gratified that listeners are hearing so many different influences in our music…including those that we were completely unaware of!
---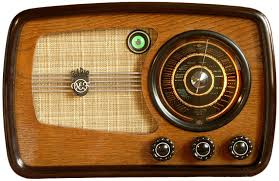 Casting A Wide Internet
As fate would have it, GBD was lucky enough to get some airplay on a number incredible stations and programs all around the planet, including but not limited to:
WJKO, Ice Cream Man Power Pop and More, Just Good Friends Radio, Belter Radio, Spiderweb Radio, Pop That Goes Crunch, Radio Lantau, Mod Radio UK, Identify Radio, WRFN 1025, Chasing The Essential, Indies With Angel, Euterpia Radio, Ralphy's Music Of The World, DJ Shaz K, The Sandbag Times, KBUU-LP, KBJB, Wayout Radio, Karen's Indies on Sunday, Strange But Surf, It Matters Radio, Bandwagon Network Radio, The Music Authority, NWCZ Radio, and Idiosyncratic Transmissions. And fortune smiled on us when the Ice Cream Man included our powerpop parable "She Said" on his extra-super-duper spectacular totally free 126-song "Rocking Road" compilation and Best of 2017 list. What's more, the rockabilly rhapsody of "Crazy About You" made Chasing The Essential's "stuff of 2017" list, alongside some terrific indie groups. And to top it off, as we transition into the new year, we're one of the featured artists on The Music Authority, home of the Space Coast host with the most. We want to thank all the fine folks who played our songs for exposing their unsuspecting listeners to our humble music. Hats off to them and all the incredible outlets that support indie music!
---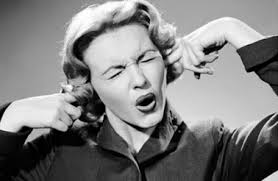 Look Who's Talking
The wit and weirdness of Gunboat Smith was on display in two fun interviews this year. First, poet and blogger Kay at Indie Art South asked about our odd business model that relies on a "song shop of various rotating musicians." Of course the conversation inevitably turned to the active arrest warrants out on all our members, how we effortlessly avoid the impression that we're current, hip or cool, and the logistical challenges Hannibal encountered while moving pachyderms over the Alps. Kay was also kind enough to say that GBD had become one of her favorite bands to listen to while working. (Word on the street is that "Fine State Of Affairs" is also an ideal choice if you're in the mood to cringe uncontrollably.) In a subsequent interview, Roy Peak, who is purportedly "not a musician, just a bass player," asked some very interesting songwriting questions. And that naturally led to discussions about winning on Jeopardy in the category of "Obscure 1970s One-Hit Wonders," commitments to avoid using the word "synergy," and writing a musical rock opera about The Smothers Brothers. We are much obliged to Kay and Roy for the opportunity to speak with them and for their brave fortitude in tolerating Gunboat Smith's haphazard, barely literate comments.
---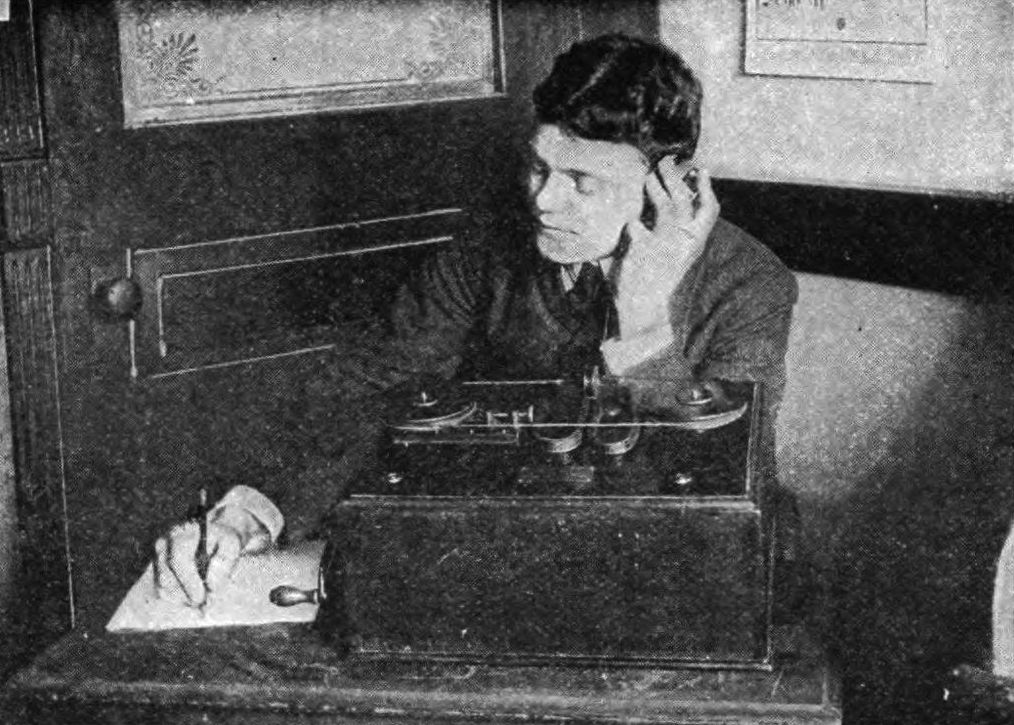 Listener feedback via the web site, email and Facebook was fairly sparse but mostly cordial. Here's a sampling.
"One of the best original music bands in Jacksonville. I love these guys. Wish they played somewhere other than the studio." –Tom
"(Crazy About You) packs quite a punch." –Rick
"The Gunboat Diplomats? Never heard of 'em!" –Gunboat Smith
"You guys have some great melodic hooks. I dig the song shop idea!" –Julia
"The song styles and diversity of GBD is why it's good music. Being original and not a cookie cutter group or band is what makes this unique." –Marty
"I really like ("A Lullaby"). I wish it were longer, though." –Tamara
"This is so good, you can go to Hell." –John
By the way, listener comments are always welcome. Whether you'd like to offer profound musical observations, just say hello, or bombard us with cruel profanities and savage mockery, we'd love to hear from you.
---

There's More Where That Came From
As the year drew to a close, we finally completed the first two songs on our new project, "Manifest Destiny," which is "a tale of regret, reflection and redemption." We released a hybrid acoustic folk/singer-songwriter AAA album-oriented MOR Americana tune called "Beneath A Solemn Sky" and a Bakersfield country cross-over number called a "I'm Not Going Back To Jacksonville," so we're still delivering funky fresh rhymes with a nasty beat. Spearheading our latest diplomatic efforts are Chuck Nash on vocals and guitars, Brittany Maroney on cello, Robbie Litt on lead country vocals, and Kenny Nasta on drums. And The Music Authority has played both of them while allowing GBD to bask in the week-long spotlight as a featured artist on the station. Work continues apace on this project, so there'll be more songs coming your way very soon. Don't say we didn't warn you.
By the way, we're just beginning to market our latest smash-hit number-one-with-a-bullet blockbuster songs, so we've edited our aforementioned biography to make it more professional, finally settling on this fun and informative gem.
"The Gunboat Diplomats are the best-kept secret on the indie scene, and will be for the foreseeable future. Their rich, melodic music, which has a distinctive vintage vibe, has been described as "rich, melodic music with a distinctive vintage vibe." When they are not writing and recording in Zoe Tribe Studios, they enjoy sending unsolicited promotional emails to unsuspecting recipients."
There, that's much better! And don't forget, the entire oeuvre of The Gunboat Diplomats is now available at all the popular music services where metric tons of unknown indie music languishes in digital obscurity. You can quickly link to several of the services (such as Spotify, CDBaby, iTunes, and YouTube) by clicking the nifty icons at the top of our web page. Of course, all the music is always available to stream and download at Bandcamp. Feel free to acquire and share our songs to your heart's content. They are available at a deeply discounted price point of zero, although you can certainly toss a few shekels in the hat, if you like.
---
And there you have it, the year that was. Thanks to everyone out there in internet-world for listening, Liking, sharing and cringing. We look forward to exploring uncharted waters with you as our musical journey continues in the new year. See you soon!