Here's some quick comments on GBD's country influences and our current project.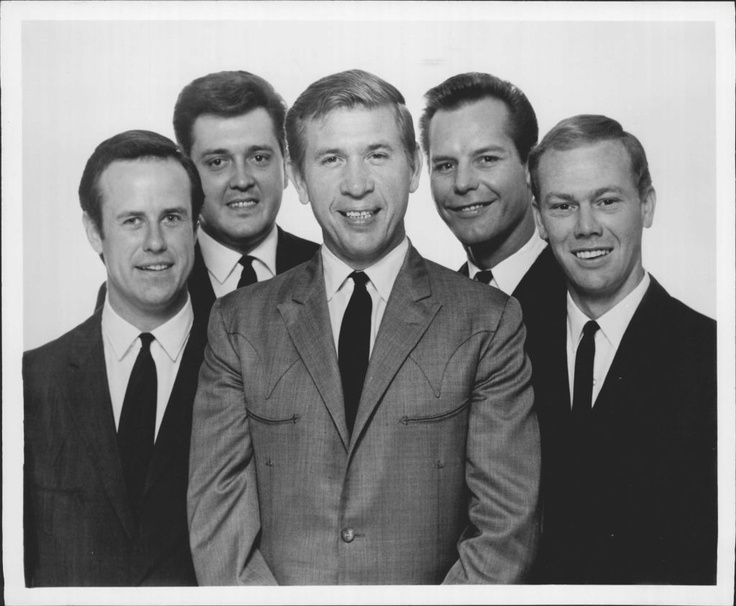 A Bakersfield Dozen
Our latest song is a country-rock number called, "I'm Not Going Back To Jacksonville." It's basically a group of Florida boys and a Canadian trying to put their spin on a sound that originated in southern California.
The Bakersfield sound, an electrified version of country music that started in the late 50s and early 60s as a reaction to the slick Nashville productions of the day, paved the way for country rock. As is normally the case with the metamorphosis of musical genres, many artists contributed to the evolving sound. Maddox Brothers and Rose left Alabama and arrived in Modesto, California just before the influx of Okies escaping the Dust Bowl during the Great Depression. In those pre-rock days, they established themselves on the west coast as wild hillbilly entertainers who played boogie music. As we've discussed before, they had a huge influence on rockabilly, but they also created a fertile environment for other hybrid genres. The upbeat tempo, double-bass, pedal steel and electric guitars that bands in SoCal added to the country mix were precursors to a new sound that was rapidly gaining popularity. The King of Strings, Joe Maphis, moved to Bakersfield and made a name for himself playing virtuoso parts on a double-necked Mosrite guitar. Wynn Stewart was another country singer who featured pedal steel and a backbeat in songs like "Another Day, Another Dollar." Stewart worked with a guitarist named Zane Ashton (aka Bill Aken) who provided unique and tasty guitar fills that gave the songs cross-over appeal. Stewart also inspired the two most well-known practitioners of the Bakersfield sound, Buck Owens and Merle Haggard. In fact, the earliest song tagged with that label was the Bud Hobbs square dancing song "Louisiana Swing," with Buck on guitar. In the early 60s, Buck's sound gained such widespread popularity that The Beatles covered his song. Thirteen years after the Fab Four mined that country gold, The Rolling Stones released their supremely entertaining country song "Far Away Eyes," which begins, "I was driving home early Sunday morning, through Bakersfield…" Buck's protege, Susan Raye, who was the leading female artist in the sub-genre, had a string of countrified hits with pop appeal. Owens also had a huge influence on the best-known latter-day emissary of the Bakersfield sound, Dwight Yoakum, whose signature sound is honkey-tonk twangy country rock.
From the 90s through today, the Bakersfield-country-rock sound has been carried forward by artists such as Marty Stuart and fellow Floridians The Mavericks, and now GBD has thrown its own cowboy hat into the ring. "I'm Not Going Back To Jacksonville" was conceived as a Dwight Yoakum song full of twangy electric guitars and lonely train whistles. Then Robbie Litt, the bearded bard of Bakersfield baritone, came into Zoe Tribe Studios and delivered an outlaw country vocal with shades of early Merle. Between that and Chuck Nash's blistering guitar work, it ended up as a Bakersfield-influenced country-rock crossover tune. We hope y'all like it!

---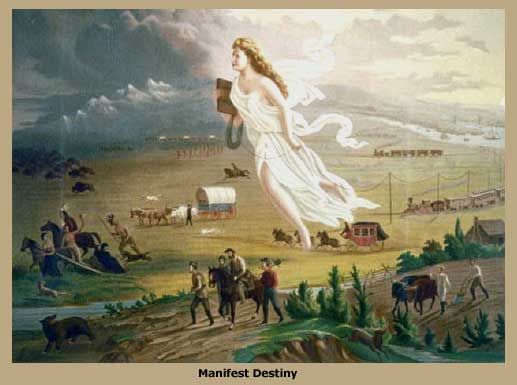 Meet Your Manifest Destiny
Speaking of manifest destiny, we've mentioned before that the title of our project, although borrowed from the 19th century policy of US expansion across the continent, is actually a literal interpretation, as in "readily apparent fate." After all, a grandiose song cycle that tells "a tale of regret, reflection and redemption" sounds just pretentious enough to require a title with some history and gravitas behind it. The phrase is credited to newspaper editor John O'Sullivan, who served as a US minister to Portugal and was the son of a diplomat, no less. You're probably asking yourself, "Gee, has anyone else commandeered the political term 'manifest destiny' as a musical title?" (Okay, you're probably not asking yourself any such thing, but humor us.) Well, there's nothing new under the sun. A quick perusal on Bandcamp reveals that "Manifest Destiny" is quite prevalent as an album and a song title. Based on our unscientific sampling, we estimate that about half of the projects deal with the expansionist policy's historical consequences, such as the annexation of Texas from Mexico and the forced removal of Native Americans. Those anguished commentaries that catalog the unfairness and inhumanity of the political doctrine are easy to find, if that's to your musical taste. However, we're going to share a tune that uses the alternate meaning. The composer describes his work like this: "The new track echoes Bowie's "Life On Mars" mixed with a little Big Star and Brian Wilson" and "an extension of my Schmilsson, Hunky Dory, #1 Record obsessions." So without further ado, here's Hawker M. James with "Manifest Destiny."

---
Thanks for letting us get our country on. We'll have some pop, salsa, and soulful swing coming at you GBD-style soon. Cheers!