An Interview, A Short Who's Who, And Some Ballyhoo


Cordial Diplomatic Talks
Recently on Facebook we shared garrulous Gunboat Smith's interview with Kay Day of Indie Art South. He discussed GBD's dubious origins, our rotating cast of wacky characters, the baffling mystery behind how mysterious we are, and recipes for Hungarian goulash, among other things. Thanks again to Indie Art South for the pleasant conversation.
By the way, head over to the web site and stroll around for a bit to discover some interesting factoids. For instance, Kay is a published poet in her own rite, so you might enjoy checking out her book, "A Poetry Break: Poetry For Your Pleasure." She's volunteered her skills as a "poetry surgeon" helping people to write and edit Valentine's Day verses for their loved ones. Like us, she's a huge Sturgill Simpson fan, and she even gives props to our friends at Bandwagon Network Radio, which has been playing "Fine State Of Affairs" and "Standup Guy" on regular rotation.
And while we're on the subject, Kay's lovely daughters have a band that you can hear on BWN, as well. They're a country duo with nice harmonies and sweet accompaniment on the viola (not the violin!). Here's fellow Jacksonville, FL music-makers The Crazy Daysies with some excellent advice: "Stick A Lime In It."
---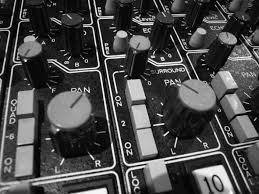 Mixing Business? With Pleasure!
Speaking of country music, we recently got down to the business of mixing our own new country song. Blending all the parts into a 2-track master is a tedious yet essential part of the creative process. Panning tracks left, right and center, setting volume levels, controlling frequencies, applying fx, and bringing different instruments to the forefront of the mix at specific times is a separate performance unto itself. You have to combine Alexander Graham Bell's technical knowledge of how to manipulate sound with Igor Stravinsky's ability to create a particular, unique performance. But it ain't easy. Our master producer, engineer, technician and resident Alexander Graham Stravinsky at Zoe Tribe Studios often says, "After listening to a song a hundred times, you begin to lose perspective on the mix and your head disappears up your a**. Repetition deadens your ears, the elements of the mix go astray and you end up chasing your own tail." And it should come as no surprise that chasing your own tail is even more difficult when your head is up your a**. But, like training your pet wolverine to use the litter box, the process is simultaneously onerous, necessary and rewarding. And the experts in the art and science of this craft are recognized for their efforts. Some of the Grammys for Best Engineered Records through the years include this Who's Who in the musical zoo: "Wichita Lineman," "Band On The Run," "Wildflowers," and "The Look Of Love." Man, that's a pretty high bar to meet in terms of mixing. Perhaps we should saunter over to another high bar and mix ourselves a drink instead…and stick a lime in it, of course.
---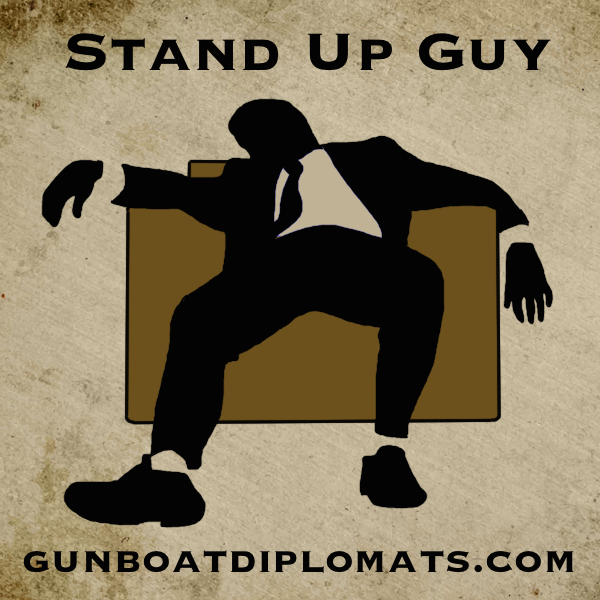 What's It All About, Ralphy?
There's an old Burt Bacharach and Hal David song that asks the musical question, "What's it all about when you sort it out?" Well, this past week it was all about Ralphy's Music Of The World Episode 134, which includes the GBD tune "Standup Guy." And come to think about it, what's THAT song all about? Well, it's basically a novelty song about a regular Joe who is genuine and without pretension, but happens to be unlucky in love. Novelty songs that didn't take themselves too seriously used to be ubiquitous on the radio. "The Streak," "Troglodyte," "Spiders and Snakes," "Gimme Dat Ding," "When You're Hot You're Hot," and "Short People" are good examples of the silly sub-genre. If you tune into RMOTW, you'll quickly ascertain that Ralphy is not a deadly serious host playing it straight the entire time. His broadcast features exotic jungle noises and various irreverent asides, so "Standup Guy" is actually a natural fit for the show. Novelty songs have largely fallen out of favor but, as we mentioned in the Indie Art South interview, that doesn't phase us because we particularly enjoy working in genres that haven't been popular in fifty years. Like Joe Walsh's "Ordinary Average Guy," our tune about a typical no-frills dude is aimed at the funny bone while serving up pathos-filled nuggets of humble truth. We also mentioned in the interview that we are "laughing like buffoons" at the end of that song. The chortles and belly-laughs are genuine, but we'll leave what THAT was all about for another day. And remember, wherever you are on the globe, be sure to tune into The Man From Melbourne.
---


Incoming Communications
In closing, we'd like to share some listener mail. Paul from nearby Ponte Vedra Beach listened to our record "Fine State Of Affairs" and wrote in to say, "Some really damn good songs and lyrics! Enjoyed it!!!" We appreciate the kind words, Paul. We're glad you liked it and will now take this opportunity to remind everyone that all of our songs are available to stream and download at Bandcamp for a whatever you do or don't feel like paying. Thanks to the publications that cover our music, the stations that play our songs, and the good folks who listen to, like, and share our music. Cheers!