Recommendations, Denunciations, New Creations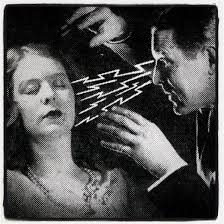 The Power Of Suggestion
GBD has been on rotation on several indie stations, so we like to occasionally extend diplomatic recognition to other bands getting airplay alongside us.
First, Just Good Friends (and Just Good Friends Indie) feature this
kooky Canadian country song from Codie Prevost called "All Kinds Of Crazy." We think it's fun.

Spiderweb Radio's Wall Of Fame includes some absolutely fantastic music by jeremy messersmith, such as the quirky-macabre-Tutlesque-baroque pop of "Organ Donor."

Way back in the nearly forgotten mists of yesterday, as Top 40 radio transitioned from Amplitude Modulation to Frequency Modulation, one of the interesting quirks of FM radio was that they would play entire albums without interruption. And that's what WJKO does, including cool old school soul like "Any Other Way" by CB Milton.

There's some great indie music out there, and we'll have more recommendations from our friends at Ice Cream Man Power Pop and Belter Radio very soon.
---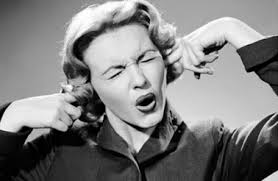 Jury With A Cringe On Top
We would be remiss if we failed to mention that Power Popaholic did a quick
review of "Fine State Of Affairs" that escaped our notice until just recently. Clearly, they were underwhelmed: "Some of this was just cringe-worthy, but they have a few decent power pop tunes here if you seek them out." Of course, we aren't strictly a powerpop outfit, but they did mention a few of our songs that are apparently less dreadful than the rest of the bunch. Talk about being damned with faint praise! But once you remove our humble offerings from the equation, there is non-cringe-worthy music on their web site, if you seek it out, which we did. For some odd reason, we were drawn to a song that wasn't really powerpoppish at all. Here's fellow Bandcamper Nicole Atkins doing her nice Patsy Cline-like tune, co-written by Chris Isaak, called "A Little Crazy."

---
Low Country Boil
Speaking of country sounds, our friend Robbie Litt, along with his full, luxurious beard, stopped by Zoe Tribe Studios and cooked up some nice lead vocal tracks for our new country song. He sang hardscrabble lines such as, "Just like bad news, I travel fast," and "there may be a dead end sign waiting for me at the end of the line," and we believed every word. After we mix in some twangy guitars and background vocals, we'll serve it up with cornbread and cole slaw. We hope you will partake. Here's Robbie with Chuck Nash singing his song, "Black White and Blue." Thanks, Robbie!

---
And remember, "Fine State Of Affairs" is available on BandCamp for free. Guaranteed cringing or your money back! Thanks for listening, playing our music on the radio, and singing on our songs, as the case may be. Cheers!